Student Support | Online Assistance
5 of January, 2021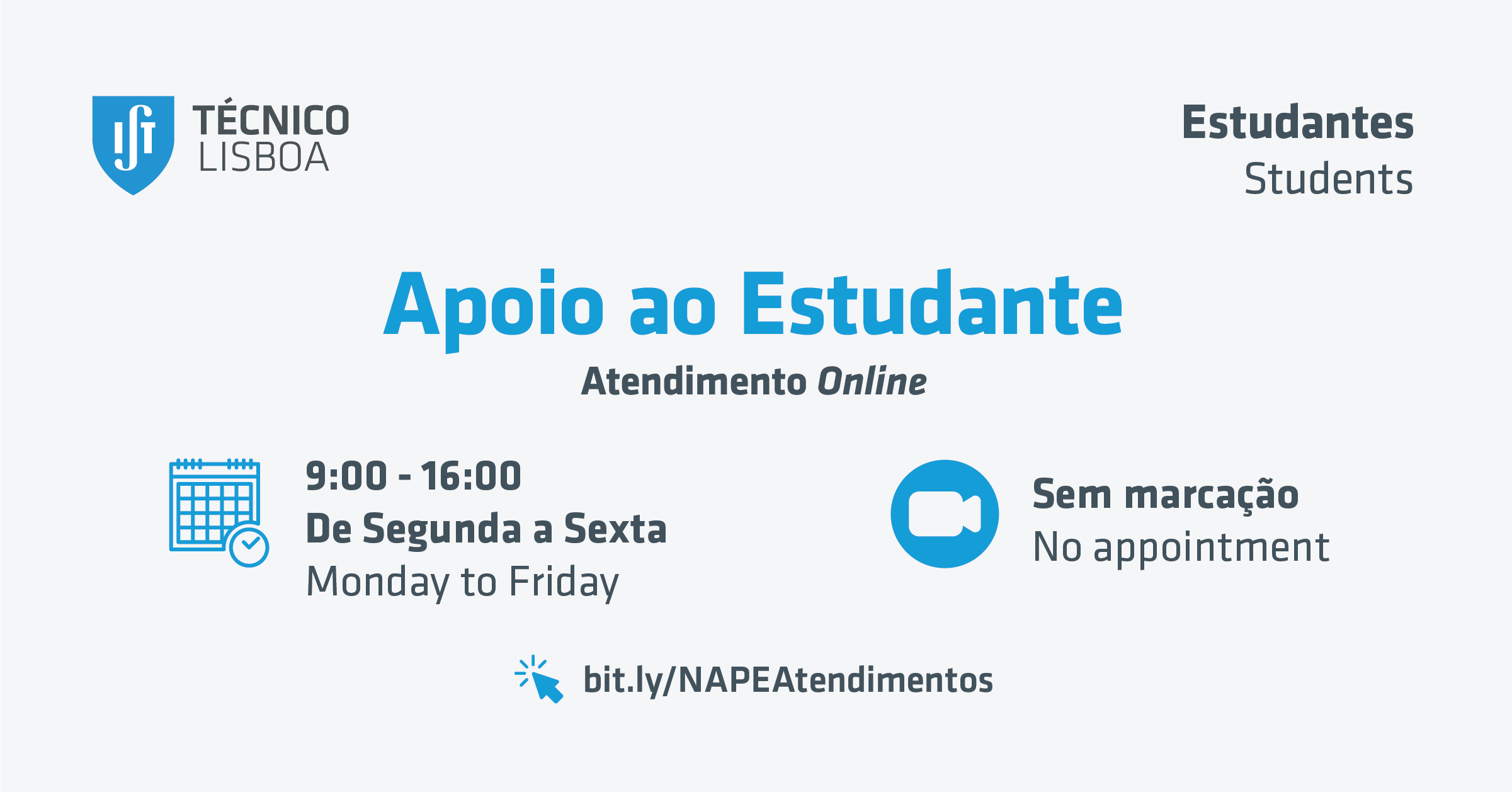 Our student support assistance is now available via Zoom.
In order to offer a more accessible way to reach us, we have adopted a new type of digital assistance, in contrast to the presential assistance at the Alameda campus reception. Thus, at the distance of a video call, we remain available to clarify questions about studying at Técnico, such as our courses and academic processes.
Attendance to the Public
Schedule: Monday to Friday, from 9:00 to 16:00
Procedure: non-scheduled assistance with a NAPE Guide
Zoom Meeting: bit.ly/NAPEAtendimentos (just access within the indicated timeframe)
In case of doubts or questions, we are available to help!
Categories