WHY STUDY AT TÉCNICO?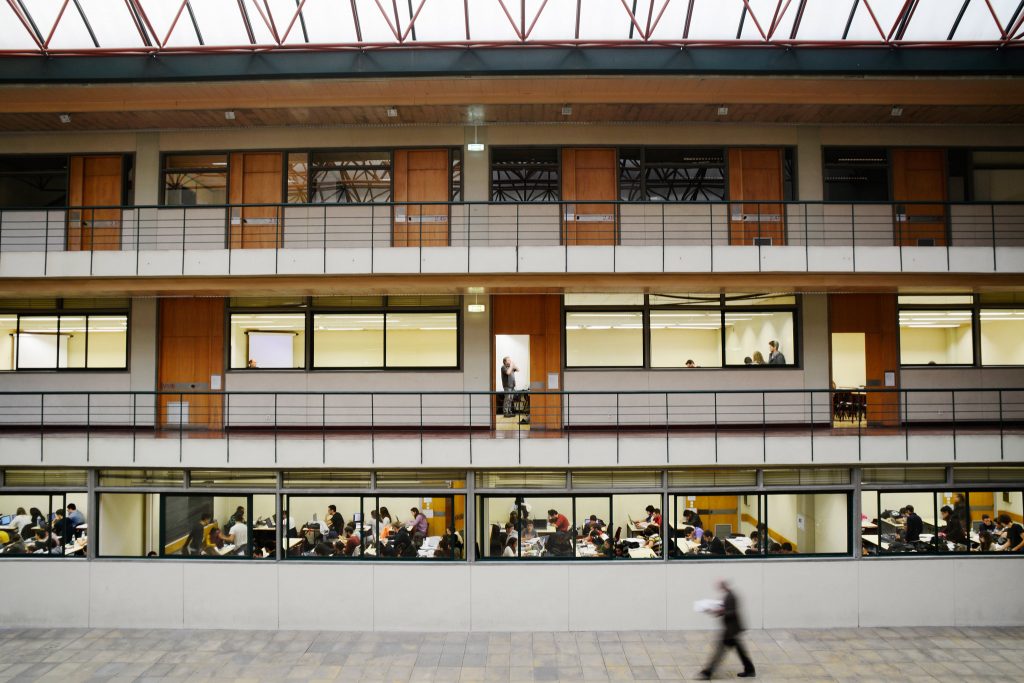 Studying at Técnico is an experience for life. Técnico promotes excellence in teaching, counting on a highly qualified faculty, and provides an unique training offer that was considered the most comprehensive in the country. Técnico offers a whole range of international programmes aimed at mobility in Master and PhD programmes, internships and research projects. Several supporting structures are provided, whose main purpose is to contribute to a full integration of students, promoting their academic success at Técnico.
Applications and Admissions
1st Study Cycle
To pursue a Bachelor's Degree (1st Study Cycle) or an Integrated Master's Degree (1st  and 2nd Study Cycles), there are several applications, each one associated with the applicant's condition, current habilitation and age. The National Admission for Higher Education, overseen by the Central Admission Offices for Portuguese Higher Education of the Ministry of Education and Science, is meant for students that graduate from High School, having performed, as well, specific national admission exams required to apply for each Técnico course. There are other possibilities to apply, along with a specific number of vacancies and criteria, that are ruled by Técnico itself, such as Course Change and Transfer, Holders of Middle Level or Higher Education Courses or Applicants over the age of 23.
2nd Study Cycle
To pursue a Master's Degree or 2nd Study Cycle through an Integrated Master's Degree at Técnico, there are specific applications, overseen by Técnico itself.
International Students
If the applicant does not have Portuguese nationality or from a country in the European Union, there is a specific application to attend this situation, the Special Admission Regime for International Students. All Bachelor's Degree classes are taught in Portuguese language, although Master's Degree classes may be taught in English language, should there be international students attending.
Check all the information on the next page and apply!
Courses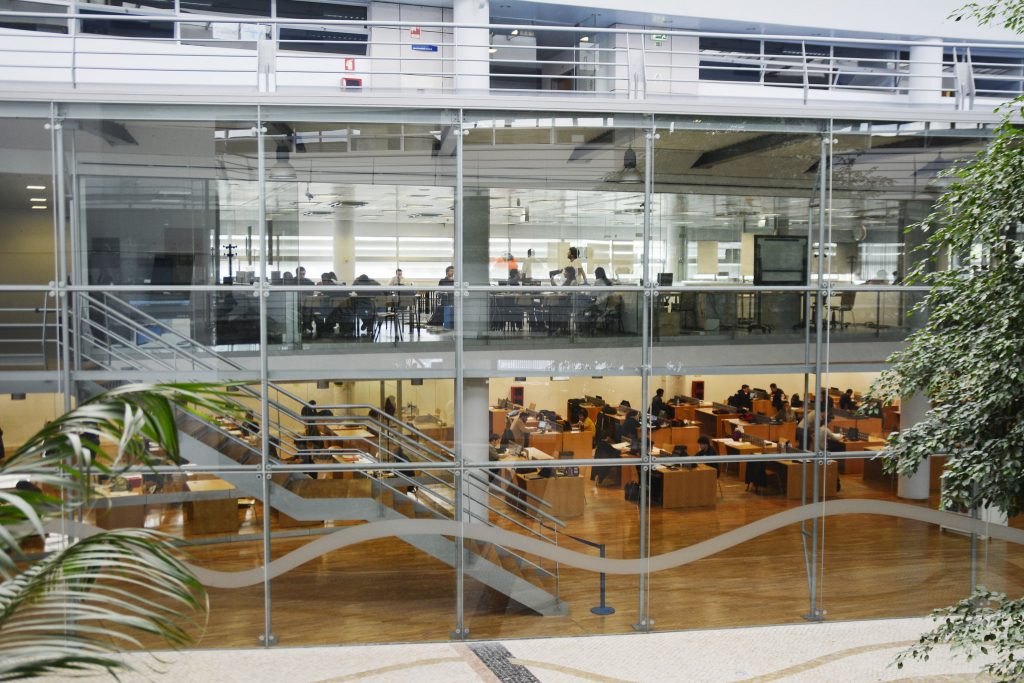 Técnico's programmes rely on a varied set of courses that seek to attend a need of education presented by new demands of a market increasingly volatile. Técnico offers:
7 Bachelor's Degree courses

(1st Study Cycle),

11 Integrated Master's Degree courses

(1st + 2nd Study Cycles),

20 Master's Degree courses
and several Doctorate Degree programmes (3rd Study Cycle).

Check more information about what Coach has to offer you here.
GET IN TOUCH WITH US!
Within Técnico Promotion Programme, we are involved in several promotion initiatives on a national level, all year long, reaching out to thousands of potential candidates for Higher Education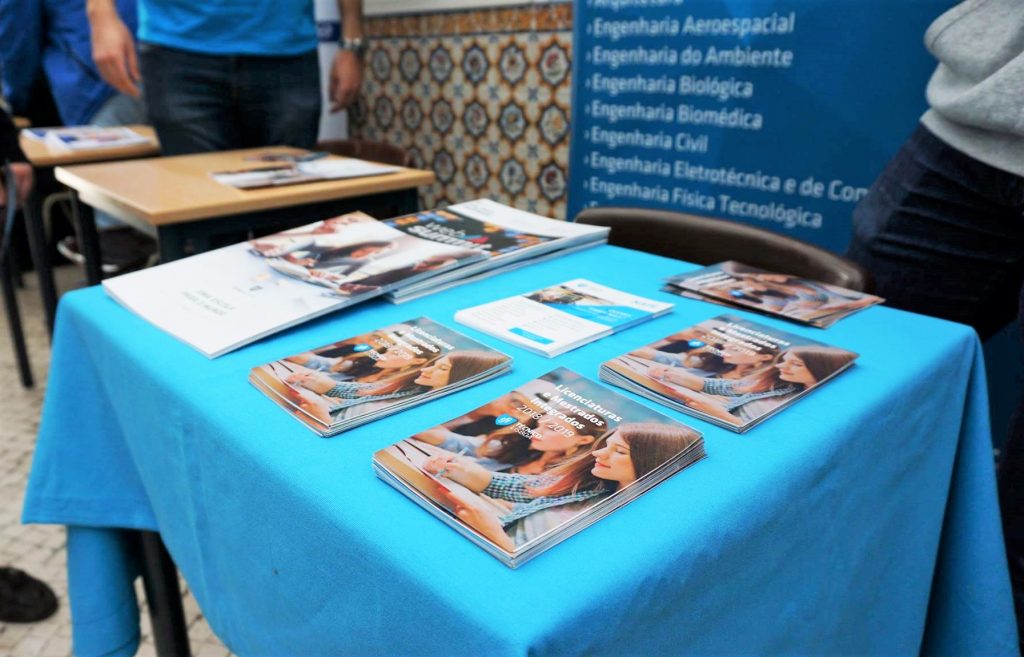 We share information about our education programmes, our students' projects and activities, infrastructures and support units, always attending to every question students might have for us.
You may find us or one of our Ambassadors at your school, at an education fair such as Futurália, in Lisbon, or if you visit us!
Check where we have been present:
ISTO É (This Is)
ISTO É seeks to virtualize Técnico's promotion. When it's impossible to reach us in-person during our promotion activities, we invite you to talk to us through a Zoom call
You don't have to leave home! Find out everything we have for you:
Visiting Técnico
We invite you to visit Técnico to become acquainted to our school, namely our laboratories and the activities students may enroll during their studies. Take the chance to clarify all your questions about our courses and support.
School Tours
You may take a field trip, booked by your teacher, and get to know some of Técnico's research units, either in the Alameda campus (Lisboa) or in Taguspark campus (Oeiras). School tours are specifically designed for classes of students from 7th to 12th grade.
Our Tecnológico e Nuclear Campus (CTN), in Loures, is also open for group tours upon phone call. In this specific campus, Bachelor's Degree classes or integrated cycles classes are not lectured. More information here.
Individual Tours
These specific tours are meant for small groups (1 to 10 guests) that don't have the chance to take part in a school tour, to participate in the remaining promotion activities or that wish to have an individual follow-up. You don't have to come with a teacher, bring your friends and book a tour!
Open Activities
At Técnico, there are several initiatives for Primary and Secondary School students, organized by various Departments, Research Centres, Services and Student Groups of our School. Check the agenda of the several activities that the Técnico offer: