Individual Tours are meant for small groups (1 to 10 guests) of High School students that don't have the chance to take part in a school tour or to participate in the remaining promotion activities, and wish to get better acquainted to Técnico and its courses. We also book individual tours for students who seek a more personal guidance, such as students with special educational needs, as well as international students who intend to study in Portugal and are visiting Lisbon.
These tours contemplate a general tour around either one of our campi (Alameda or Taguspark) for approximately 1 hour, which may include contacting with one of our students' extracurricular projects, always having one of our Guides/Ambassadors escorting the visitors.
Scheduling may be performed for any time of the academic year, from 9 a.m. to 5 p.m. on work days. Due to a high number of requests, tours should be booked through the following form at least two weeks beforehand, indicating at least two options of date/time and the visitors' areas of interest.
Except otherwise informed, the meeting point for the start of the tour shall be in the Main Building lobby, between the Reception and Técnico's store (Alameda campus) or the front entrance, by the reception (Taguspark campus).
Registration Form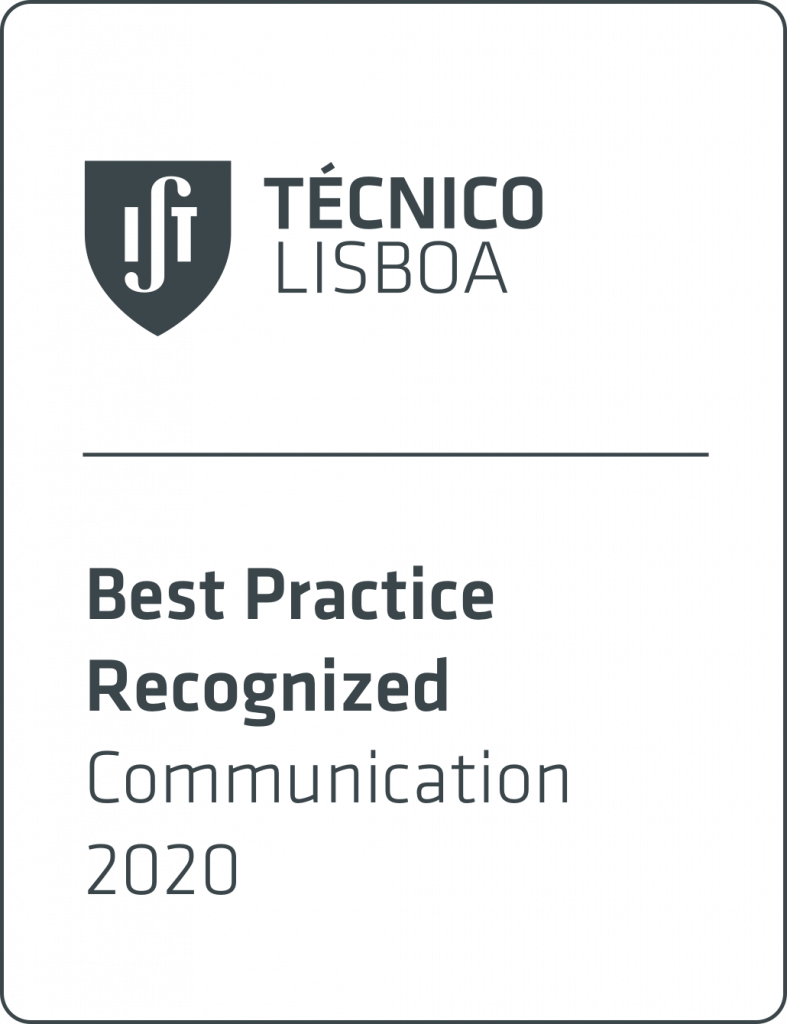 School Tours were recognized in 2020 as a Técnico Best Practice in the Comunication category, at the 4th ObservIST Meeting.