2015 Babson Build Entrepreneurship Program for Santander Students
15 of May, 2015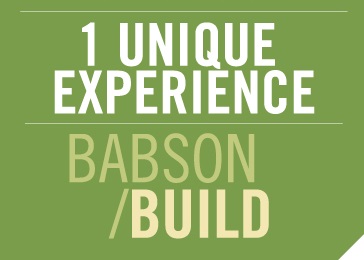 Instituto Superior Técnico and Santander Universities are promoting a call for a scholarship to Babson Build Entrepreneurship Program for Santander Students.
This initiative is promoted by Santander Universities aiming to promote and disseminate the best practices in the field of entrepreneurship. The course will last two weeks (from 29th July until 7th August) and will be held at Babson College, in Boston, one of the world's most reputable schools of entrepreneurship.
The scholarship covers the full tuition fee of the course, accommodation at Babson Executive Conference Center and meals during the course. Transportation costs to Boston shall be borne by the participant, being provided a shuttle from the airport.
All interested students should send the application (curriculum vitae and motivation letter, in English) by email to NAPE – Student Support Unit (nape@tecnico.ulisboa.pt). The Management Board will select one of the applications to provide the scholarship.
Deadline for applications: 12th June 2015
For any question regarding the application please send an email to nape@tecnico.ulisboa.pt.
Categories