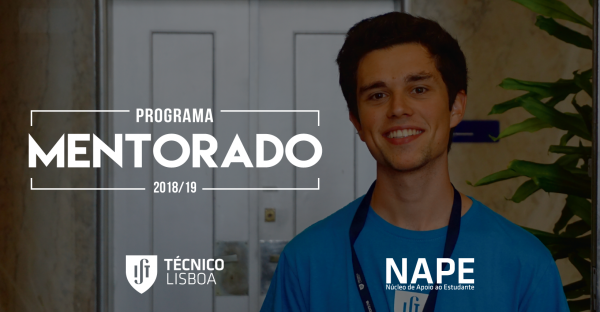 "The ability of the School to motivate each student to invest in learning is crucial for his/her training."
Quick facts:
Being a pioneer project in Instituto Superior Técnico, first implemented in 1996, the Mentoring Programme allows students from the same degree programme to get closer. These students can be from the same academic year and / or from advanced years, contributing to a better integration. The Mentoring Program takes place annually in order to ensure a good adaptation to the pace and level of work required from the School.
Official website of the Mentoring Programme:
http://mentorado.tecnico.ulisboa.pt/
Objectives:
In the academic year of 2014/2015, the Mentoring Programme underwent a redesign and which had the following objectives:
Facilitate the social integration of students to ease the adaptation in the transition from secondary school to the university.
Supporting and integrating displaced students, from other parts of the country and from abroad.
Contribute to new students' good academic performance.
Contribute to personal and curricular enrichment of participating students as mentors.
How it works:
The Mentoring Programme is implemented with the support of older students (Mentors) who, on a voluntary basis, with their academic experiences, accompany new students (Mentees) in order to facilitate their integration and adaptation. Mentees can be 1st year students or international students. It is mandatory to choose only one of these two options.
Hosting:
During the Welcome Week mentors must necessarily be present on the day of his/her degree programme. The process of assigning the mentors is done on that day. New students are grouped into groups of 20 and are followed during the process of registration by two mentors. These mentors will be automatically assigned to these students, being fully safeguarded the first contact.
Follow-up:
During the academic year, regular monitoring is required. Occasionally, throughout the year small surveys are held and three types of events: training actions / workshops (soft-skills, free of charge), team-building (socio-cultural events, networking between mentors) and sharing sessions (sessions between mentors and analysis of particular situations).
Registration:
The registration for the Mentoring Programme runs during the month of August. The registration is only valid if and only if the mentor actively participate in the Welcome Week (instructions at the end of August). Note that this registration must be conscientious, since the redesign of the program made it more demanding. In contrast, there is a greater investment in mentors.
For more information, contact us by e-mail nape@tecnico.ulisboa.pt.
We are counting on you!