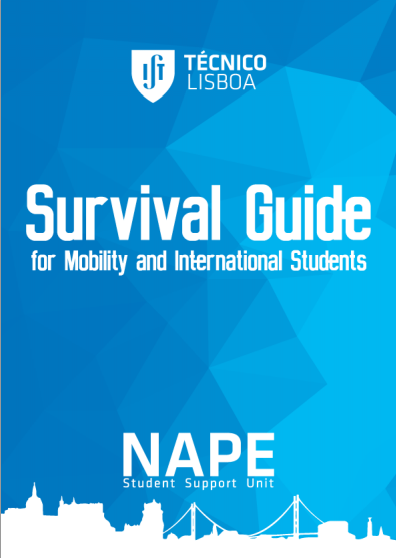 The Student Support Unit of Técnico (NAPE) welcomes you all to our faculty!
In order to ensure you have a smooth and welcoming experience at Técnico Lisboa, we created this great Survival Guide to help you planning your mobility period the best way possible and, of course, surviving when you arrive in Portugal.
We hope you have a pleasant experience in Lisbon!
INDEX:
Prior to Departure:

Preparation and Departure for Lisbon
Housing for exchange students
Visa Card
Arrival Checklist

Upon Arrival

Get to Técnico
From the Airport
From other locations
Metro tickets
Transportation Monthly Pass

Life in Técnico

Instituto Superior Técnico
Student Services
Survive in Alameda
Survive in Taguspark
Fénix Introduction
Health Services

Cultural Activities

Welcome Weekend
NAPE Activities for Mobility Students
Student Activities during the Academic Year
Get Involved
Sports
Language Courses
Portuguese Academic Tradition